Dabney S. Lancaster Community College
Dabney S. Lancaster Community College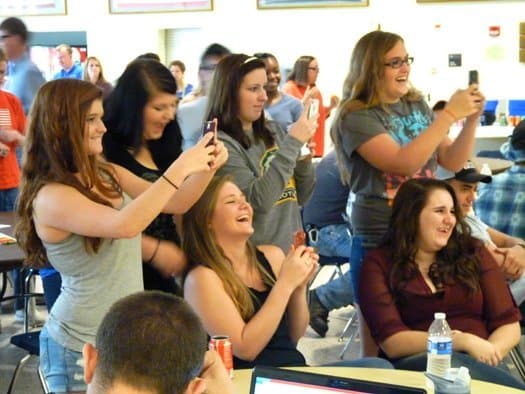 DSLCC Students Taking Photos
About Us
Dabney S. Lancaster Community College (DSLCC) is a two-year public institution of higher education and one of 23 community colleges in Virginia. The college is supported by the Commonwealth of Virginia; the counties of Alleghany, Bath, Northern Botetourt, and Rockbridge; the cities of Buena Vista, Covington, and Lexington.
DSLCC provides opportunities for the extension of knowledge, skills and personal enrichment in an environment that maintains high academic standards and respect for each individual. The college strives to keep programs and services financially and geographically accessible for all students.
Credit and non credit courses are offered to meet life-long learning needs. On-site and distance learning options incorporate up-to-date technologies. Academic advising, mentoring, tutoring, extracurricular activities and cultural experiences are offered to assist all students in achieving their potential and in making the best educational and occupational choices that they can toward the fulfillment of their personal goals.
The College serves the diverse needs of the community. Each year, DSLCC sponsors a wide array of cultural events, offers educational and training programs that address changing workforce demands, and provides facilities for research, recreation and social interaction. Working closely with representatives of business and industry, government, various professions and other educational institutions, DSLCC prepares individuals to experience academic, career and personal success.
Featured Initiatives
---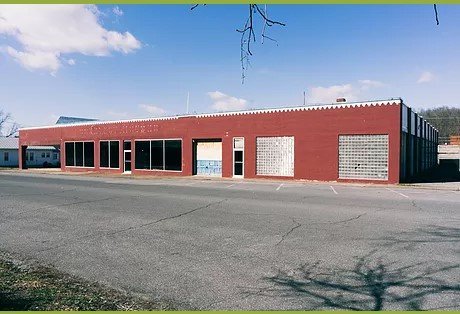 The future home of the DSLCC Workforce and Entrepreneurial Center
Workforce and Entrepreneurial Center
The project will expand the college's capacity to deliver in-demand training and award industry credentials in the areas of advanced manufacturing, machining, welding, HVAC, and diesel mechanics. Once completed, the project will help upskill the region's workforce by providing a pipeline of skilled workers in high demand fields, which will bolster workforce development, create jobs, attract private investment, and strengthen the regional economy. In addition, the project will serve as an innovation lab for entrepreneurs where individuals will have an opportunity to exchange ideas and collaborate with others who plan to start or grow businesses to serve unmet community needs.
---

DSLCC Graduates 2020
Ratcliffe Scholars Program
This initiative will be used to fund student business start-up scholarships.  The model will also engage community leaders as mentors, place students as interns, and support entrepreneurs in growing successful businesses. The program will train and guide participants in strategic business growth that will affect job creation, talent retention, community vibrancy and increased tax revenue. This request will be leveraged by a local community foundation as well as local jurisdictions who have committed funds to continue to support this initiative on a long-term basis.
This initiative will give individuals knowledge and skill sets to obtain/retain jobs and, as part of an ecosystem concept, will be participants in helping to grow the visibility of a community college experience, demonstrate the value of skilled trades in current and future economy, and help to secure the future of the communities served by the new training center.