Oyster Recovery Partnership
Oyster Recovery Partnership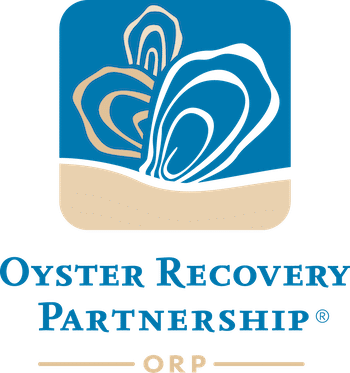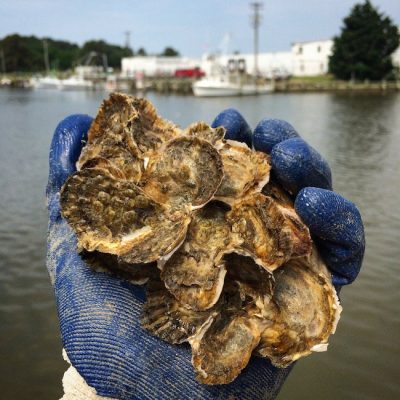 Oyster Recovery Partnership
About Us
The Oyster Recovery Partnership is a 501(c)(3) non-profit that designs, promotes and implements consensus-based and scientifically-sustainable shellfish ecological restoration, aquaculture and commercial fishery activities to improve the environment and expand economic opportunities in the Chesapeake and Coastal Bays and beyond.
ORP believes that shellfish are critical to reversing the Chesapeake Bay's poor water quality and declining habitats. ORP recognizes that ultimately its job is about people – everyone can benefit from a restored oyster population.
Featured Initiatives
---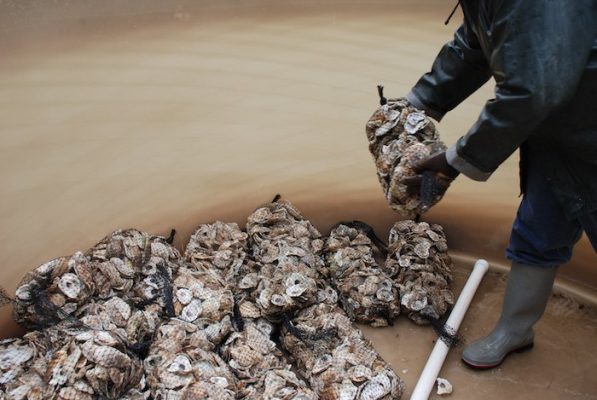 Remote Setting Aquaculture (RSA)
Remote Setting Aquaculture (RSA)
Oyster aquaculture (oyster farming) is Maryland's fastest growing seafood sector. ORP has supported aquaculture expansion through training opportunities, as well as access to low- and no-cost equipment and supplies to watermen throughout the state through the remote setting aquaculture program. Since 2011, 88 leaseholders have participated in our training program, producing more than 1.5 billion spat-on-shell that have been planted back on to leased bottom around the Bay.
---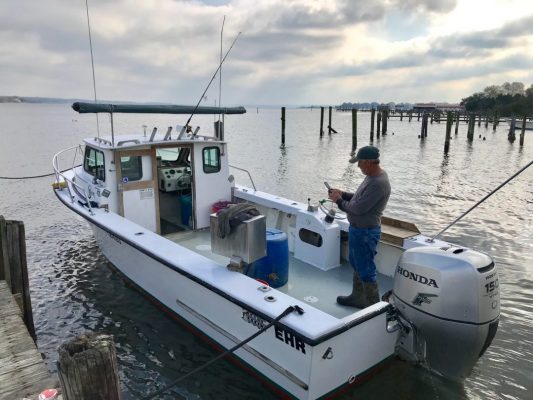 E-Reporting with FACTS
Better Fisheries Management: Real-time Reporting and Monitoring of Blue Crab and Finfish Stock
Working closely with the Maryland Department of Natural Resources, ORP has developed the first statewide electronic commercial fisheries reporting and management system. It provides commercial watermen the ability to give real-time, daily harvest reports and manage their fishing activity in a one-stop-shop reporting system. The system has expanded to support charter boat reporting and will grow to support shellfish reporting in the coming years.
---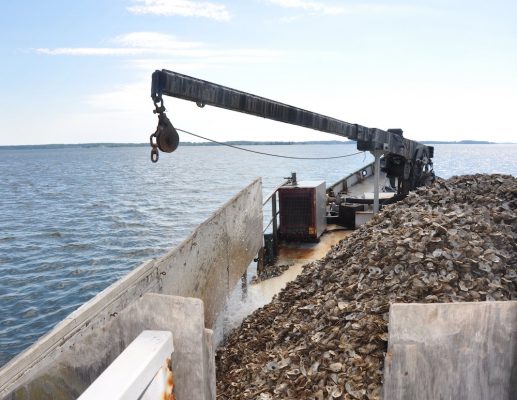 Oyster Restoration Planting
Oyster Restoration
Maryland is over halfway through a strategy to restore and protect oysters in five Chesapeake Bay tributaries: Harris Creek, and the Little Choptank, the Tred Avon, the St. Mary's and the Manokin Rivers. Harris Creek, at 351 acres (roughly the size of the U.S. National Mall), is one of the largest man-made reef systems in the world. It has some of the highest densities of oysters found on Maryland reefs – and those oysters are capable of filtering its entire volume of water in less than 10 days during summer months.
---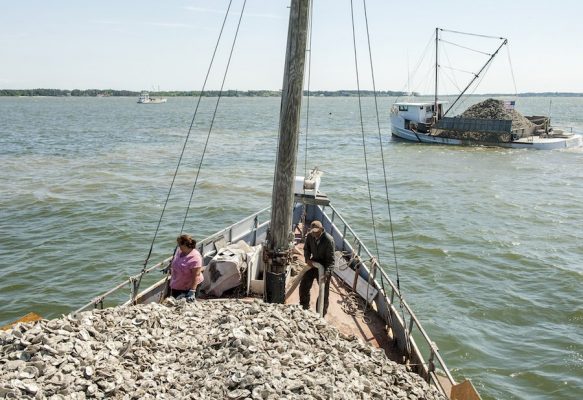 Cooperative Research Programs
Cooperative Research Programs
Shell Recovery
One of the biggest issues we foresee in the future is the need for shell – both shucked shell for aquaculture and restoration activities and dredged shell to harden bottoms and to replenish substrate that was removed from areas that experienced harvesting during the public oyster season that is open from October to March. In 2012 ORP, in cooperation with MD DNR and watermen county committees, began reclaiming shell from past shell plantings from around the Bay to help rebuild public fishery reefs. Since then – and on an annual basis – county waterways receive thousands of bushels of recycled shell and millions of juvenile oysters.
Derelict Gear Retrieval
The "Derelict Gear Retrieval Project," often called "Ghost Pot Program," is a win-win project impacting the Bay on both an ecologic and economic level. In March and April 2012, the ORP in partnership with Versar, MD DNR and the Maryland Watermen's Association employed nearly 800 qualified commercial crabbers on 436 vessels to participate in retrieving derelict crab pots from targeted areas of Chesapeake Bay. A total of 11,851 pieces of debris were documented from all 14 sites. The majority of debris collected was related to crab pots and other fishing gear. Other debris items include anchors, rope, tires, chains and cables.