Shellfish Aquaculture Innovation Laboratory (SAIL)
University of Maryland Center for Environmental Sciences (UMCES)
Shellfish Aquaculture Innovation Laboratory (SAIL)
University of Maryland Center for Environmental Sciences (UMCES)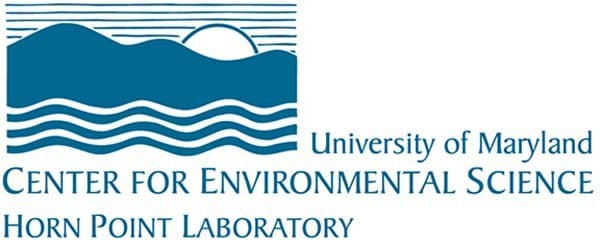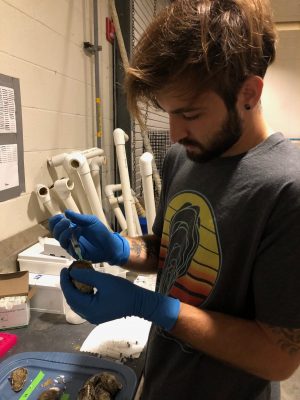 Student working in lab at SAIL
About Us
As Maryland's aquaculture industry continues to expand, so does the demand for innovation. The SAIL research hatchery was established in 2019 to support the growing industry by developing new technology and practices for shellfish growers to increase their production at low costs.  Research includes refining algal production, utilizing Recirculating Aquaculture Systems, and exploring ways to diversify the shellfish market in the Chesapeake Bay region. 
We are located at the University of Maryland Center for Environmental Sciences – Horn Point Laboratory.  Visit our website to learn more about SAIL and our current projects.
Featured Initiatives
---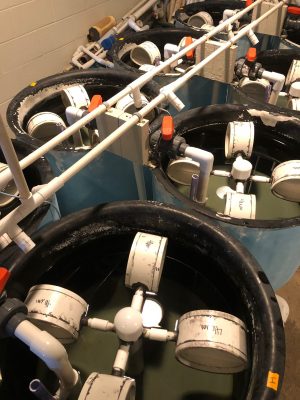 lab at SAIL
Hatchery Production
We are working on optimizing the efficiency of hatchery production to support the growing demand for oyster seed by utilizing a Recirculating Aquaculture System (RAS). This process recycles water to create an isolated culture environment which reduces the need for water exchanges while maintaining clean water for the animals. This could be crucial for protecting shellfish from environmental events that reduce water quality such as harmful algal blooms.  RAS provides complete control over water conditions such as temperature and salinity, which also allows for the culture of commercially valuable species that would not otherwise be found in Chesapeake Bay.
---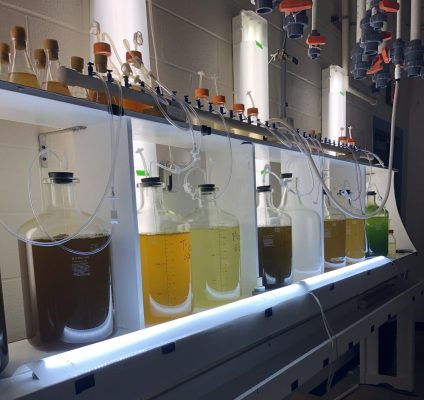 SAIL Lab
Algal Production
All hatchery operations must have access to nutritious algae to feed their shellfish.  Like many hatcheries, we produce our algae in house.  Algal production starts at small scale, sterile cultures.  These are then scaled up to large volumes (hundreds of Liters) to support millions of larvae and adult broodstock.  Currently we are working on refining an automated algal system with a culture vessel known as a "chemostat".  The chemostat is a bioreactor where algae is harvested directly from the vessel while new sterile water simultaneously fills the vessel at the same rate.  The algae culture adapts to the constant dilution by growing quicker, essentially creating an algal system that dispenses and replenishes itself.
The overarching goal of this project is to create an inexpensive algal system using Arduino computers and peristaltic pumps to automate any hatchery's feeding routine.  This could save growers resources, time, and money.